I Spent a Year Blogging With Absolutely No Results...
Until I Made One Change, and My Site Took Off
In 2008, my fledgling startup failed in the wake of the stock market collapse.
With no other income and over $250,000 of debt, I was forced to pick up the pieces of both the failed business and my battered self-confidence, and start rebuilding my consulting business almost immediately.
It goes without saying that this was a very difficult time for me.
But after a year of hard work, I finally had my feet back under me. And by 2010, I knew it was time to think about ways to grow.
Turning my consulting success into an online business was the obvious choice for scaling my efforts, so I started blogging.
I poured my heart and soul into the newborn Firepole Marketing blog. I worked hard and created great content.
But nothing happened.
As far as the rest of the world was concerned, I didn't exist.
So I backtracked, stripped away all the surface-level information about social media, blog layouts, SEO, and everything else, and tried to uncover what really matters in the online business world.
Without all that other stuff clouding my vision, I could finally see the big picture.
And that's when I first recognized the incredible power of having an engaged, enthusiastic audience and the value of building genuine, contributive relationships in the marketplace.
So I retooled my entire approach, and made my relationship with my audience the focus of all my business activities.
The results were profound.
It was as if my blog stepped out from behind a back curtain and onto my industry's center stage.
In less than a single year, I had grown a following of raving fans that supported everything I did. I had the guidance and mentorship of leaders in my industry. And I was being featured in major publications, and recognized as one of the rising stars in the marketing world.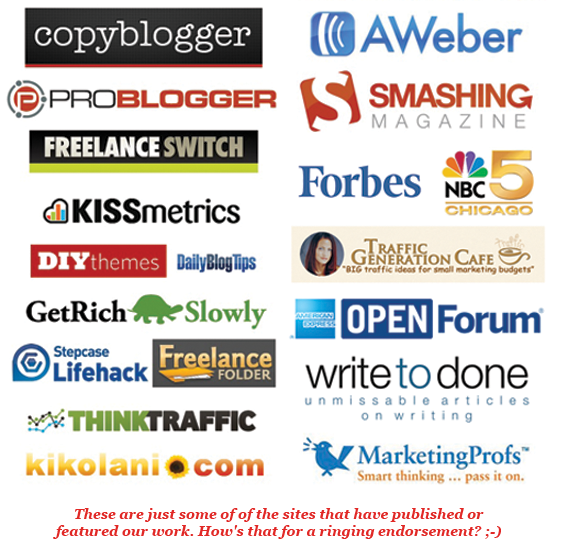 Before I knew it, Firepole Marketing had become a major marketing blog. In 2011, I published my first book, Engagement from Scratch!, to a raving, excited fan base. Almost immediately, it became a best seller on Amazon and was read by more than 20,000 people in just its first year.
In 2012, I turned the momentum and notoriety from that into Write Like Freddy, my first training course. It sold out in hours. We finished the year with $257k in revenue, and tens of thousands of subscribers.
And in the two years since, Firepole Marketing has grown to include 10 wonderful people (including my amazing wife) and we're now a million dollar business that has more than doubled in size every year.
Our greatest accomplishment, however, is that we've been able to take what we've learned and help our students live their dreams, too.